Step by Step: Learn how to print onto a canvas board with DTG
Looking to try something new with your DTG Printer? Below are the how-to instructions for a fun and easy project to print a photo or graphic onto a canvas board that you can stick onto your fridge at home! I used DTG-C's X2 DTG Printer for this tutorial, but you can apply the same principles to any DTG Printer like the Epson F2100 or the Model X!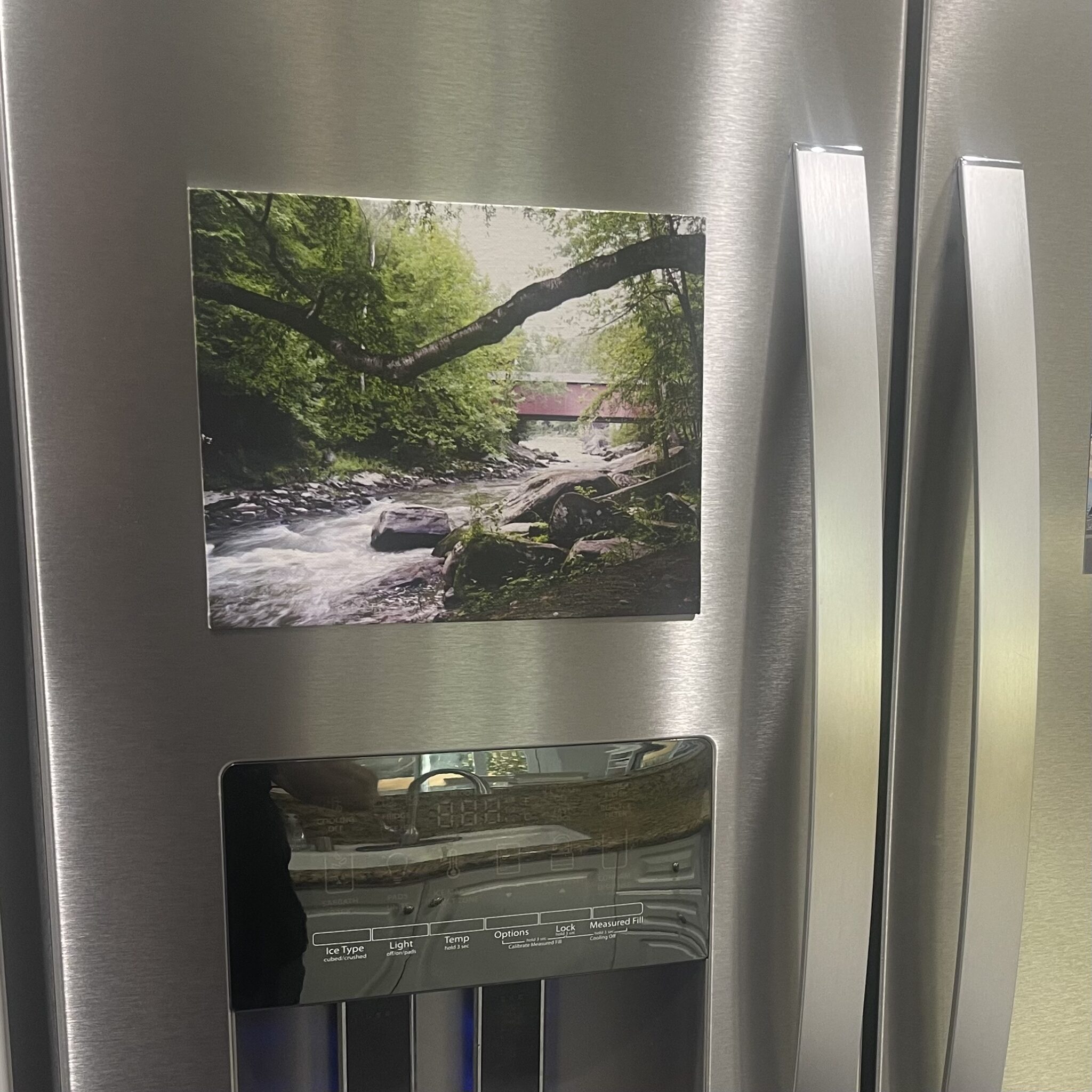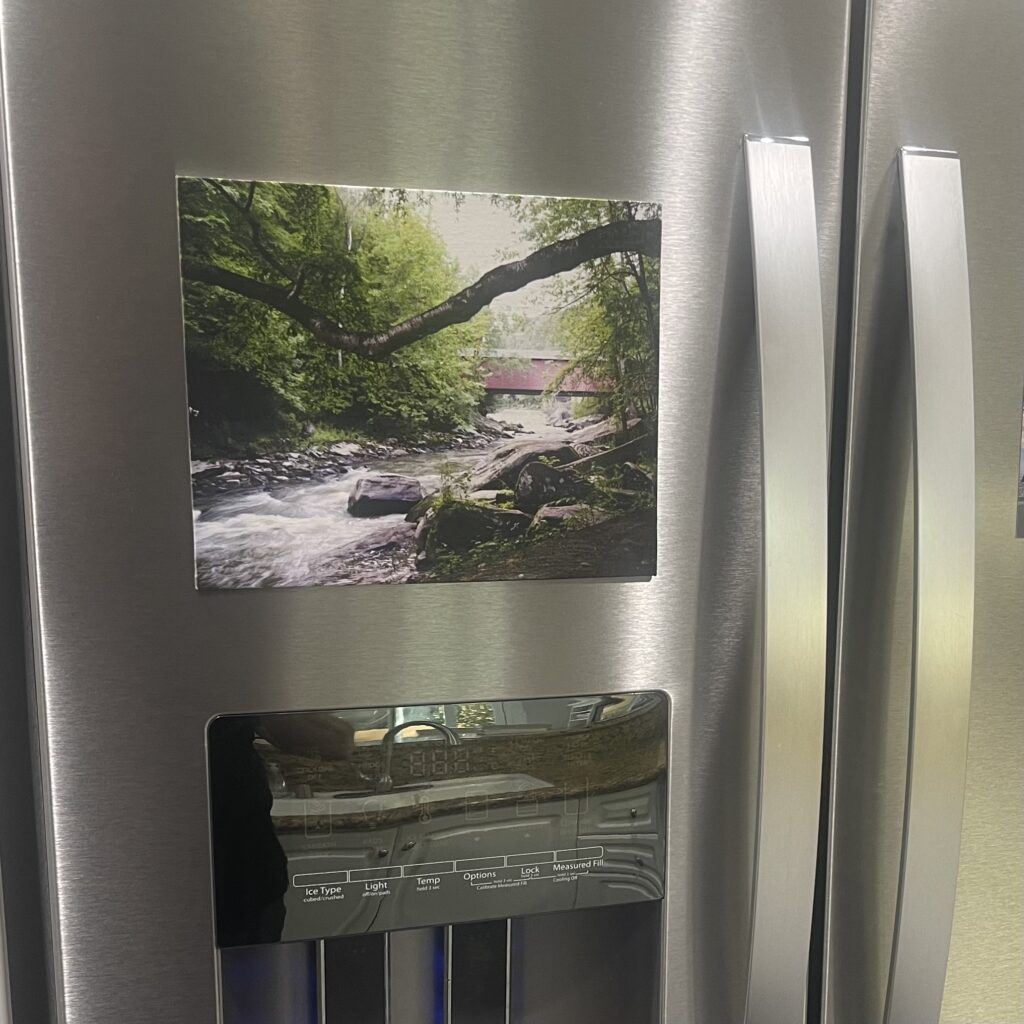 Printing onto a Canvas Board using a DTG Printer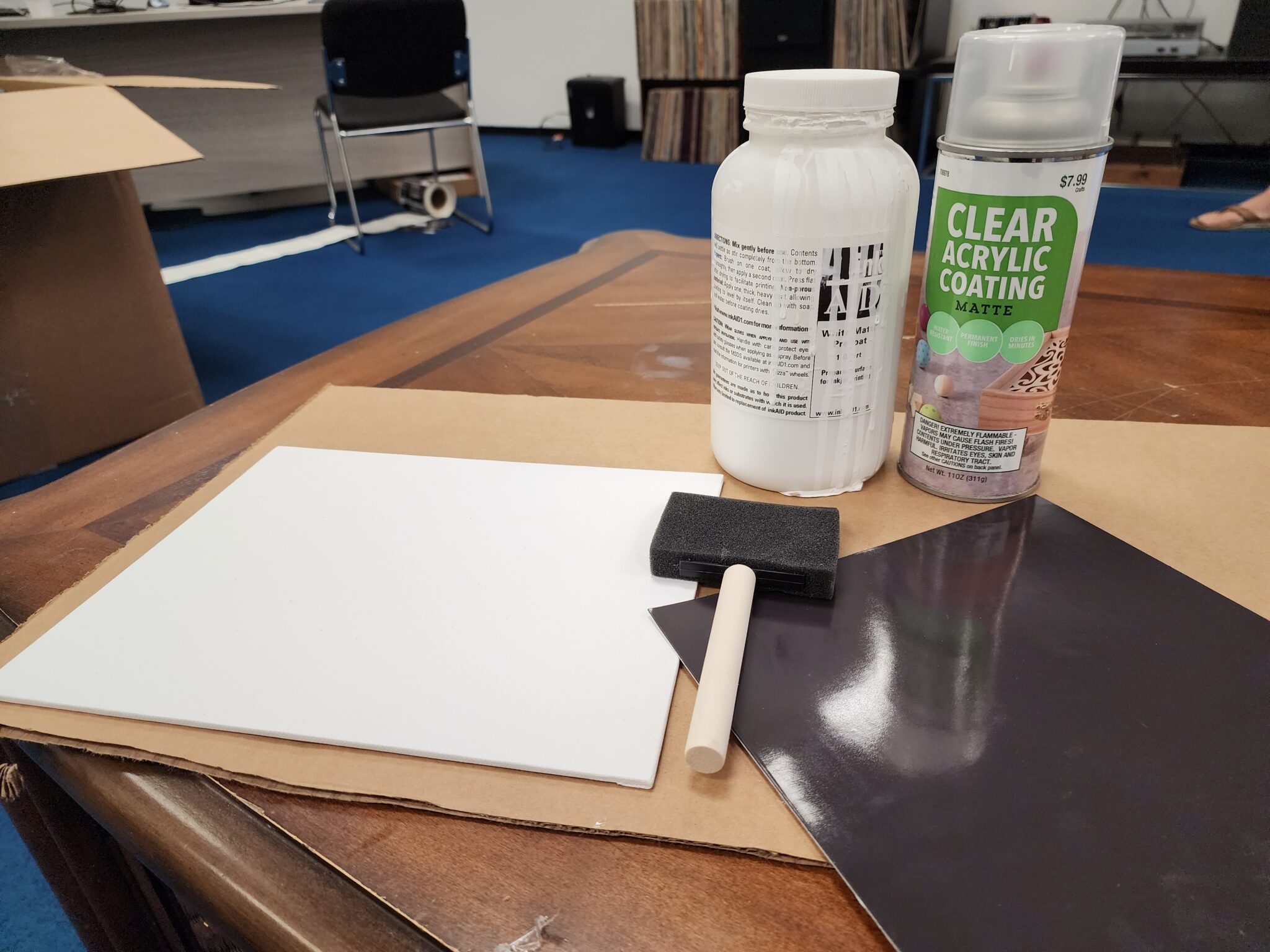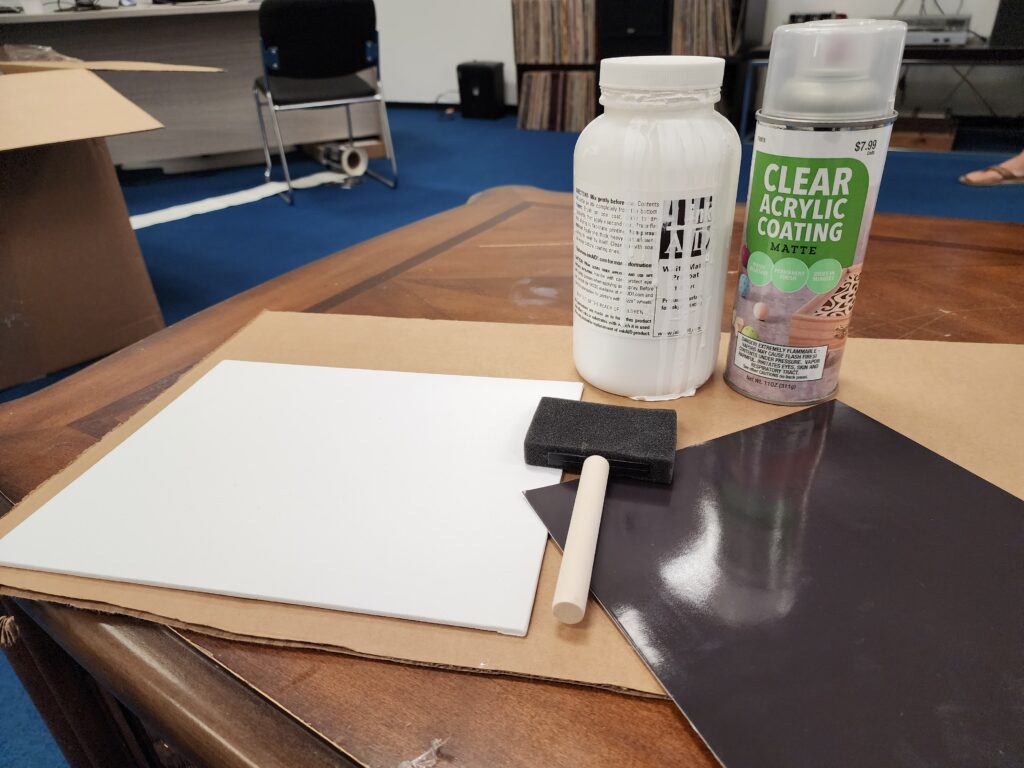 Total Time Needed:

30 minutes
Required Tools:
- Adobe Photoshop (or comparable photo editing program)
Other Materials:
- 3mm or Thicker Canvas Board
- InkJet Receptive Coating
- Acrylic Spray (Glossy or Matte)
- Magnetic Sheet with Adhesive Backing
Steps to Print onto a Canvas Board with Your DTG Printer
Step 1 : Prepping Image in your Design Program
Open your photo or design onto your graphics program. Size it so that its slightly larger than the canvas board you are choosing to print on (you'll want some bleed over the edges of the board). Make sure that the image is set to 300 DPI resolution. Change the opacity of the image from 100% to 75% (the image should look slightly see through. Export as a .png or a high quality .jpg file.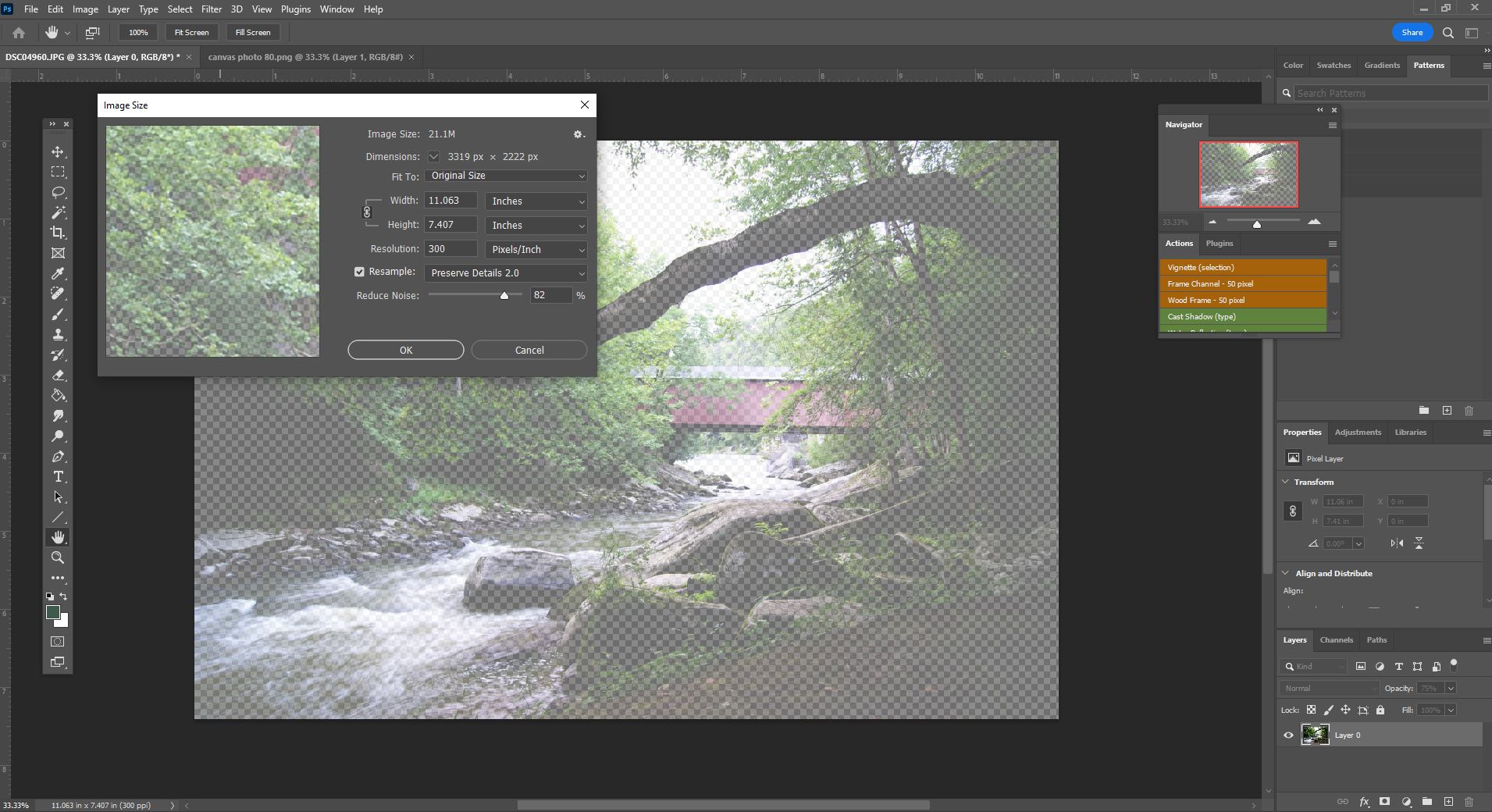 Step 2 : Drop Image into RIP Software
Next, you will drop that image into your RIP Software. You will leave it dead center and change the orientation if needed to fit the size of your canvas board. Since we dropped the opacity of the photo, we can choose the highest resolution quality for the color layer. We DO NOT need to activate the white ink. Go ahead and RIP the design and send the job to your printer.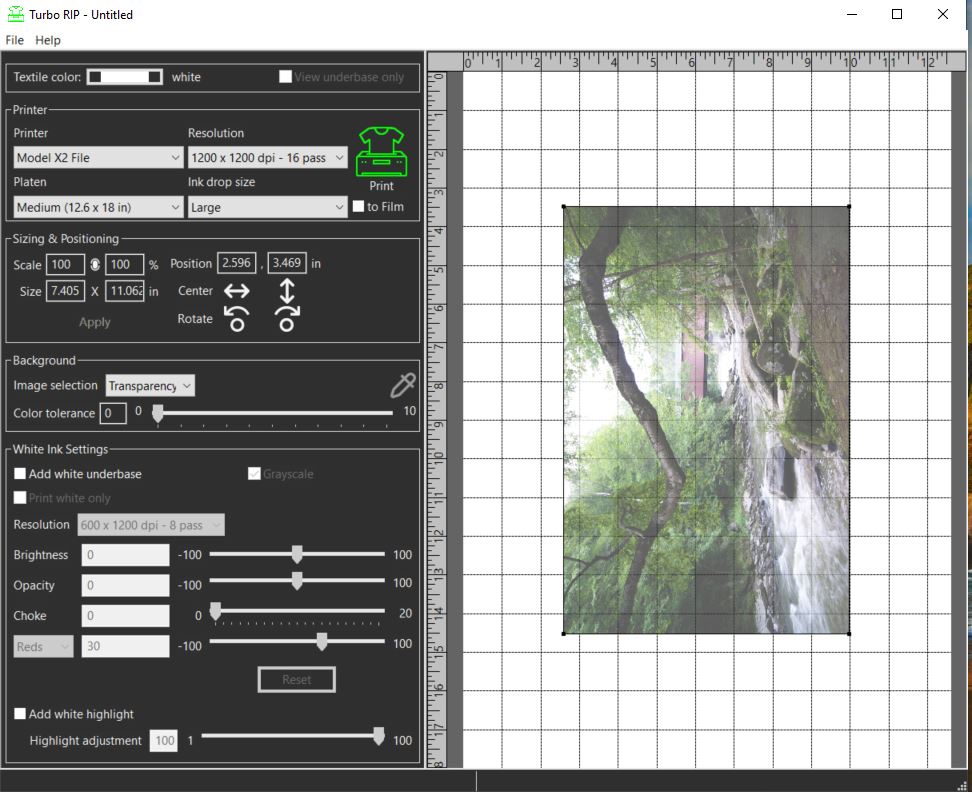 Step 3 : Prep the Printer's Table Platen
Take some blank paper and painters tape, and cover the printer's table platen with the paper. You want the paper to be secure while using as little tape as possible.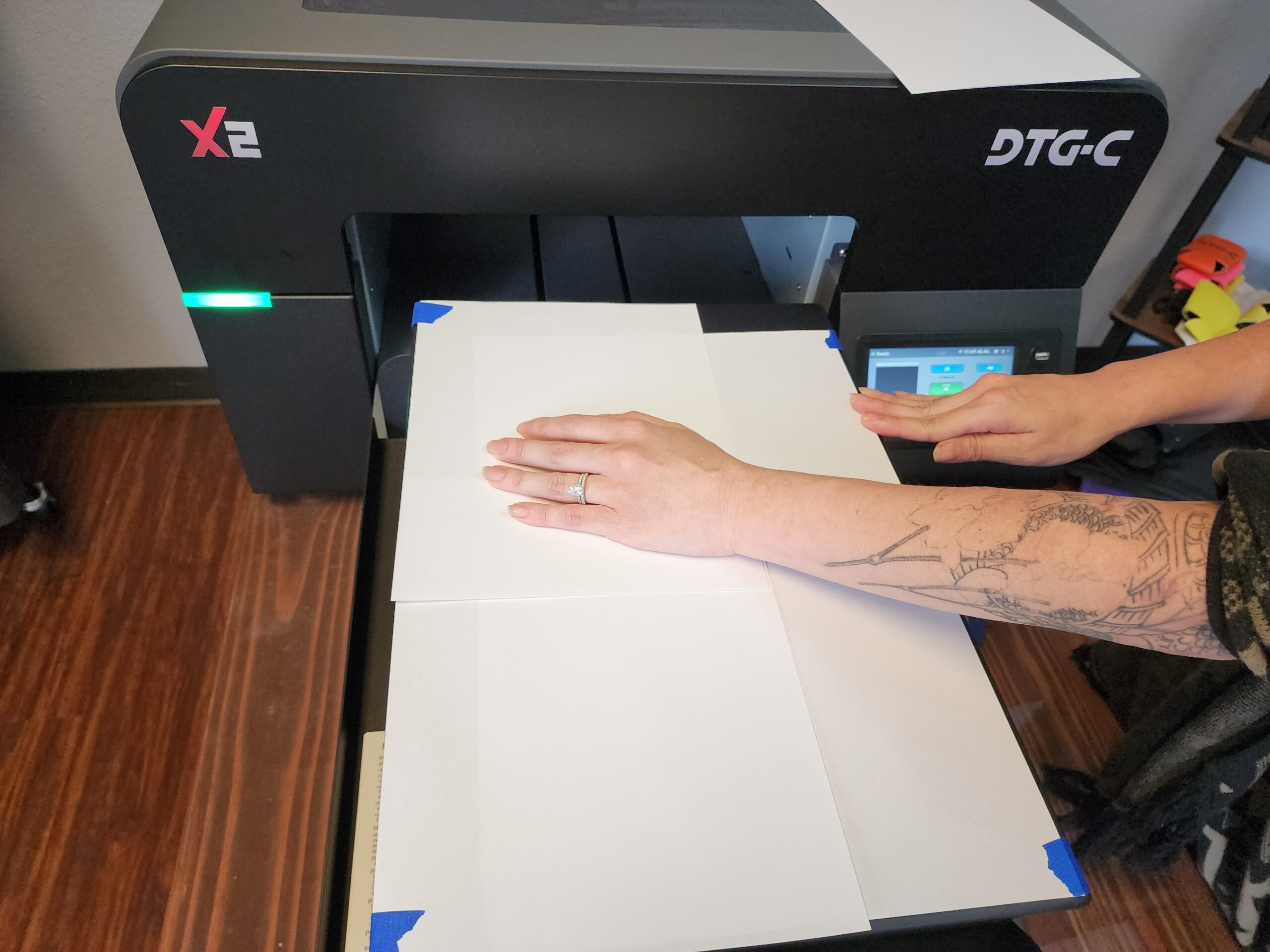 Step 4 : Print the Image onto the Platen
Print the pending image onto the paper. Adjust the table height if necessary. Now you know where your image will land with no guess work!
Step 5 : Prep the Canvas Board
Not all canvas boards are alike when your purchase them online or at a hobby store. It's difficult to find one that will work right off the shelf. To help this, we will apply an inkjet receptive coating with a foam brush. Apply two thin layers, with even one-way strokes. (If you apply too much at one time, the board may warp.) Allow it some time to air dry.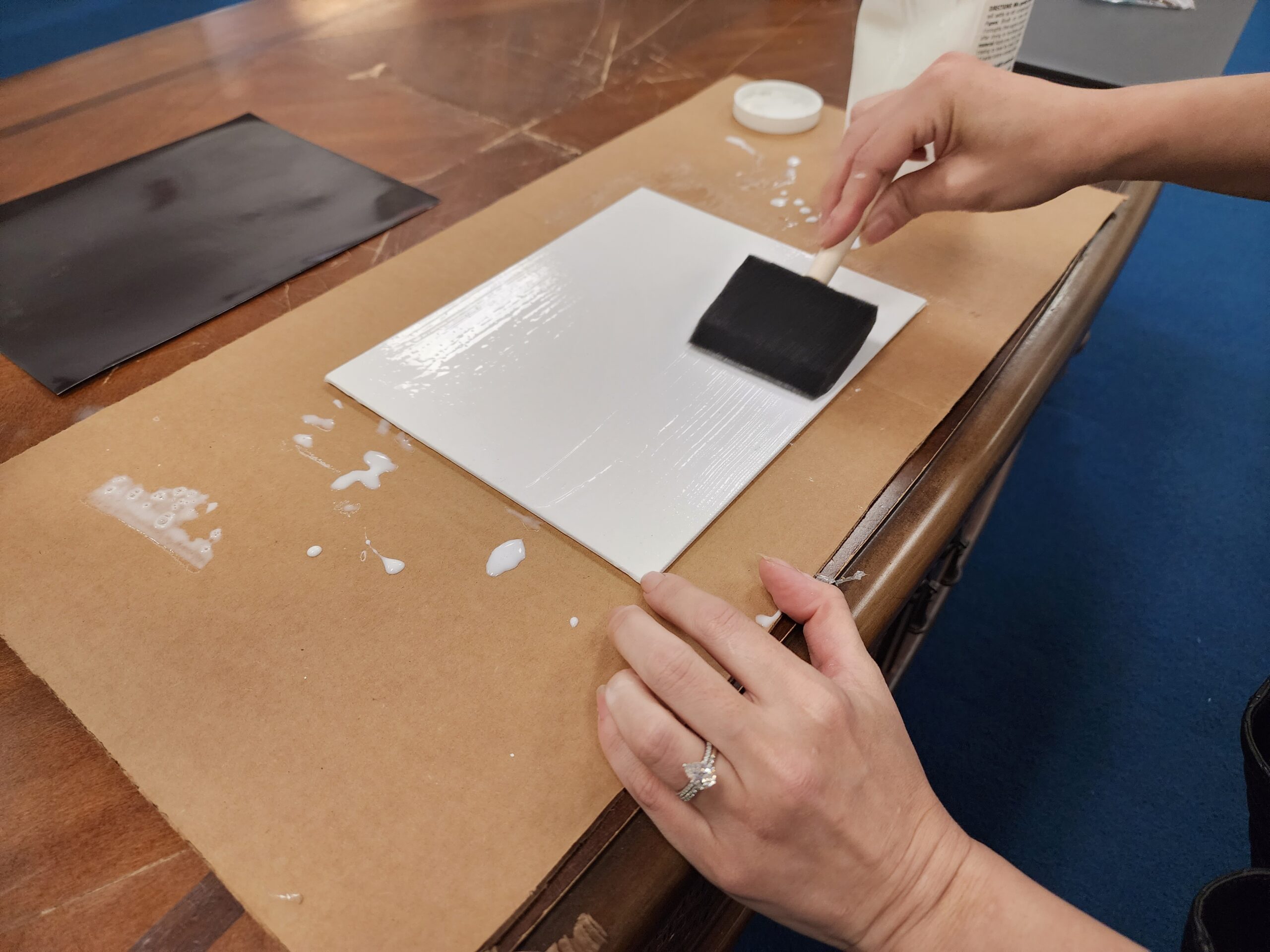 Step 6 : Place Canvas Board onto Printer Platen
Once the canvas board is fully dry, you will place it onto the template and arrange it to your liking. Pull up the same print file on your printer, and print!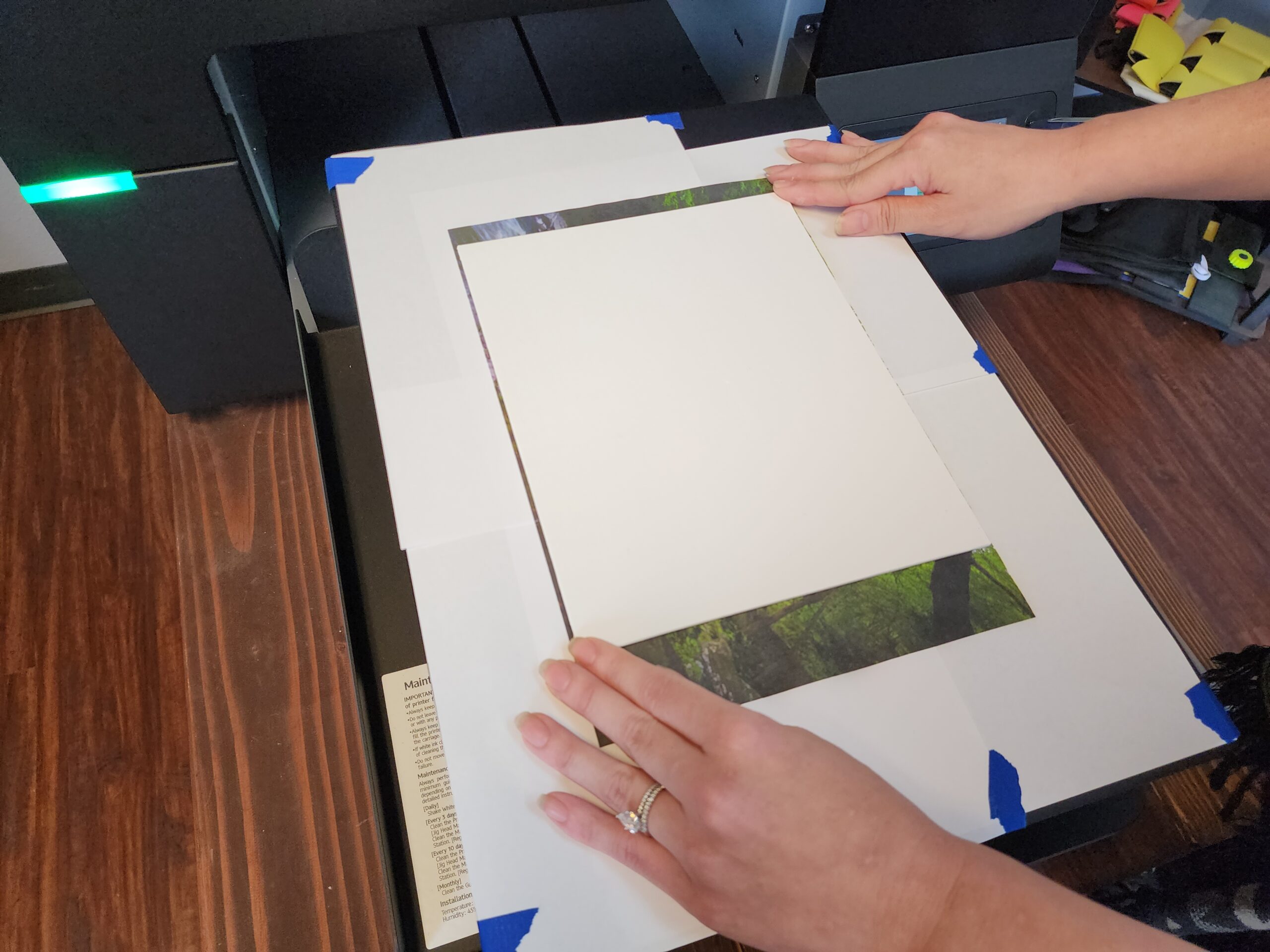 Step 7: Remove Canvas from Printer
After you're done marveling how great your print looks, you will remove it from the printer and give it a few minutes to air dry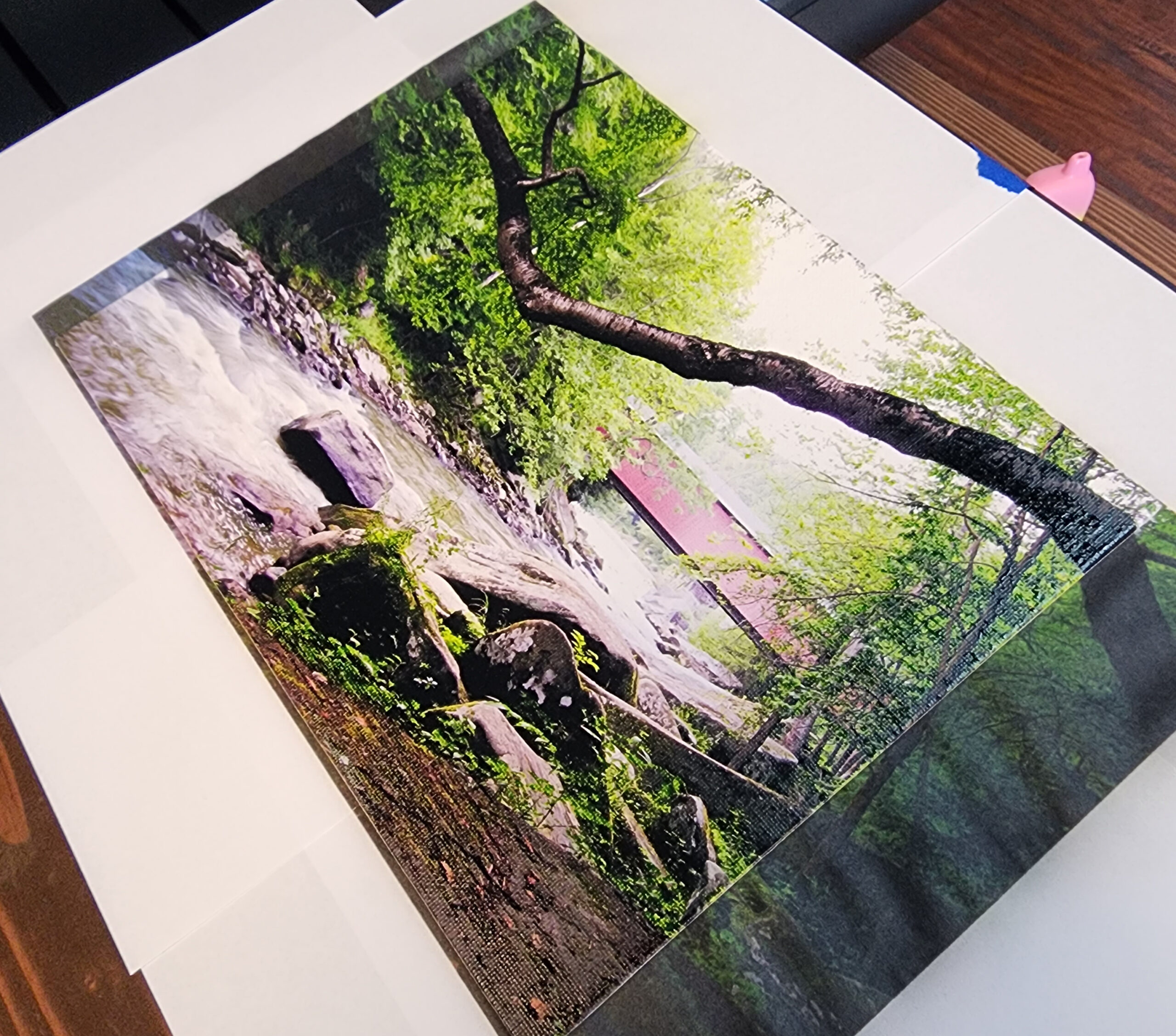 Take the canvas board to a well ventilated area and spray a few lights coats of acrylic spray.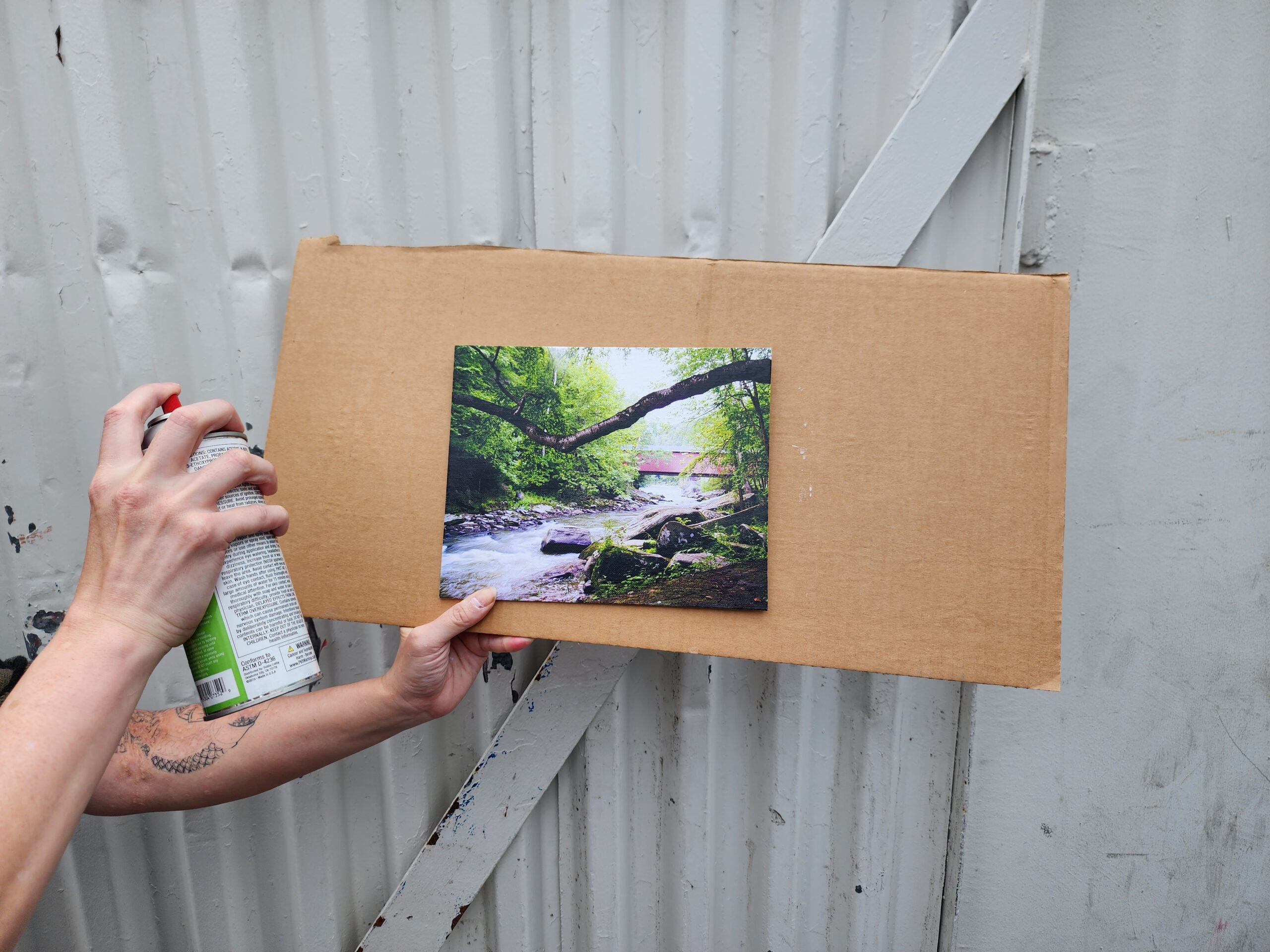 Step 9: Dry under a Heat Press
Next, you can take the canvas to your heat press and hover dry it. At this point, the canvas is complete, but if you want to turn this canvas board into a magnet, continue along to the next step!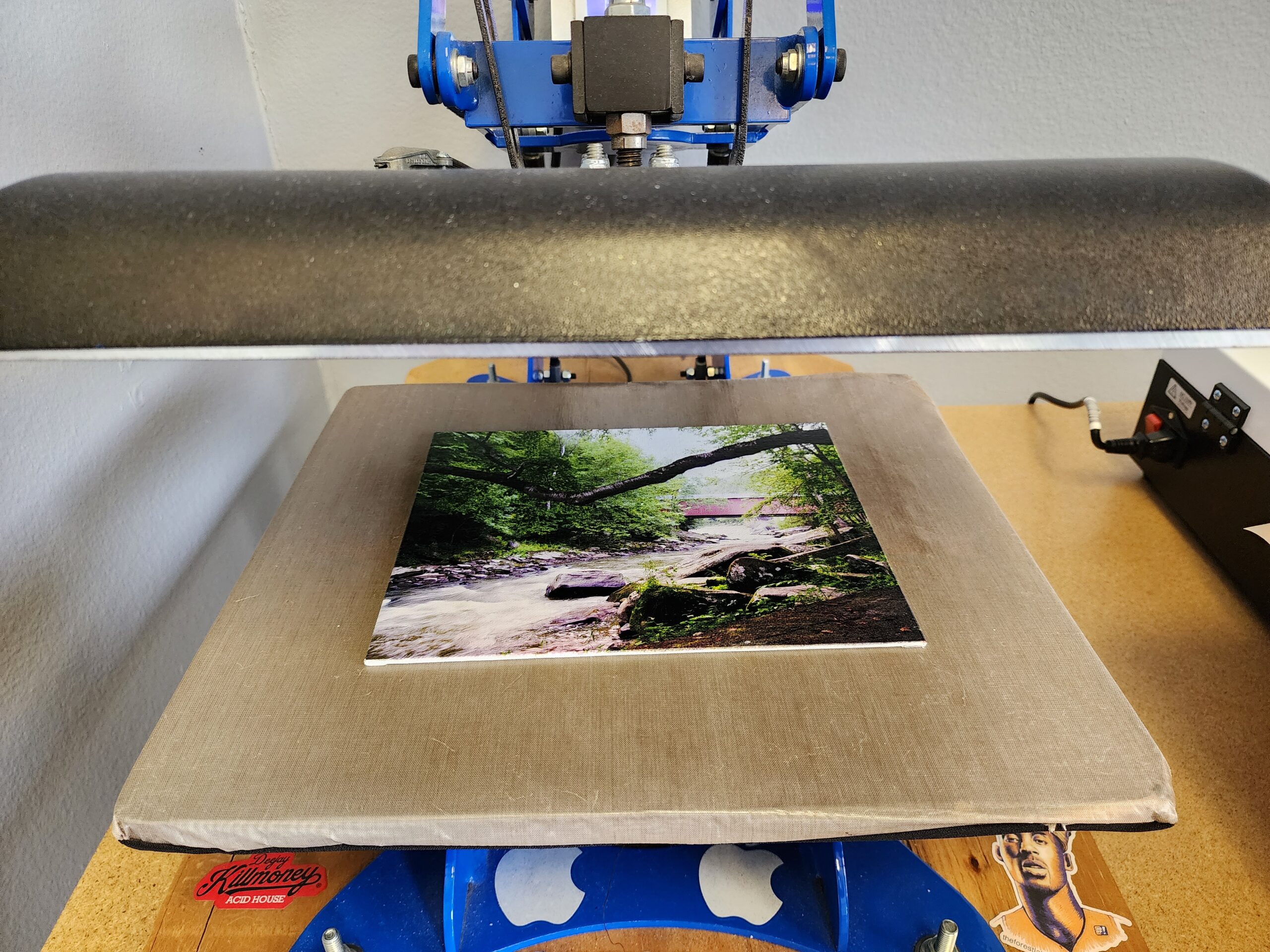 Step 10: Apply Magnetic adhesive to Canvas
Take your adhesive magnet sheet and cut it to size. Peel off the backing and apply it to the backside of the canvas board.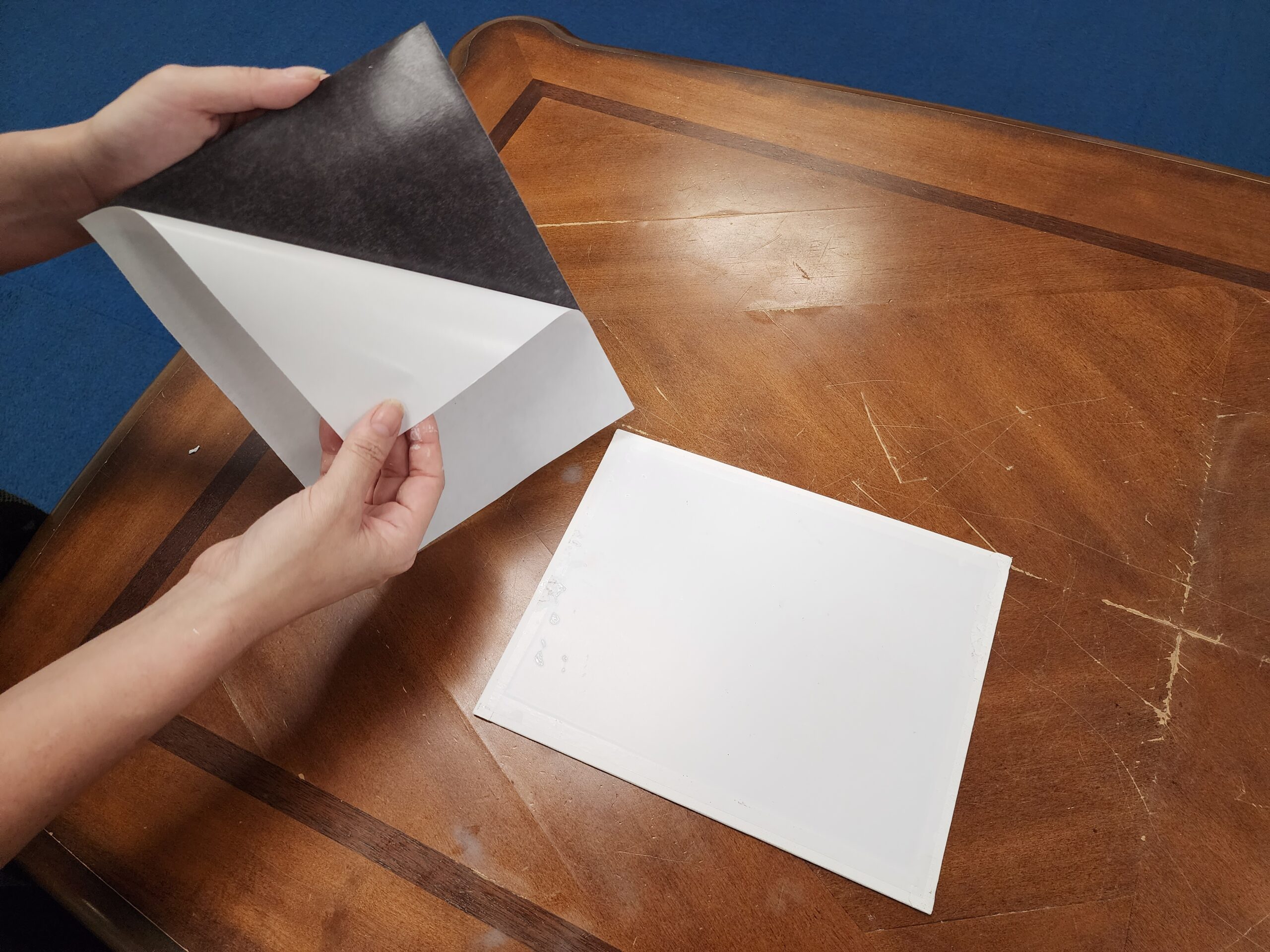 Step 11: Decorate Your Space
You can now stick the canvas onto a magnetic surface, step back, and enjoy!