Reliable and User-Friendly: The New X2 DTG Printer is a Game-Changer!
At DTG Connection, we are dedicated to providing the best in Direct-to-Garment (DTG) printing technology. Our team of experts have worked tirelessly to revolutionize the industry, and we are proud to present the X2 DTG Printer. This cutting-edge machine is the result of years of research, development, and testing, and it offers a level of performance and ease-of-use that is unmatched in the industry.
With the X2, you can say goodbye to the common challenges and frustrations associated with previous DTG printers. Say hello to a machine that delivers both reliability and ease-of-use, taking your printing to new heights. The X2's meticulously engineered design and advanced features provide consistent and high-quality results, while its intuitive controls and user-friendly interface make it simple and effortless to use.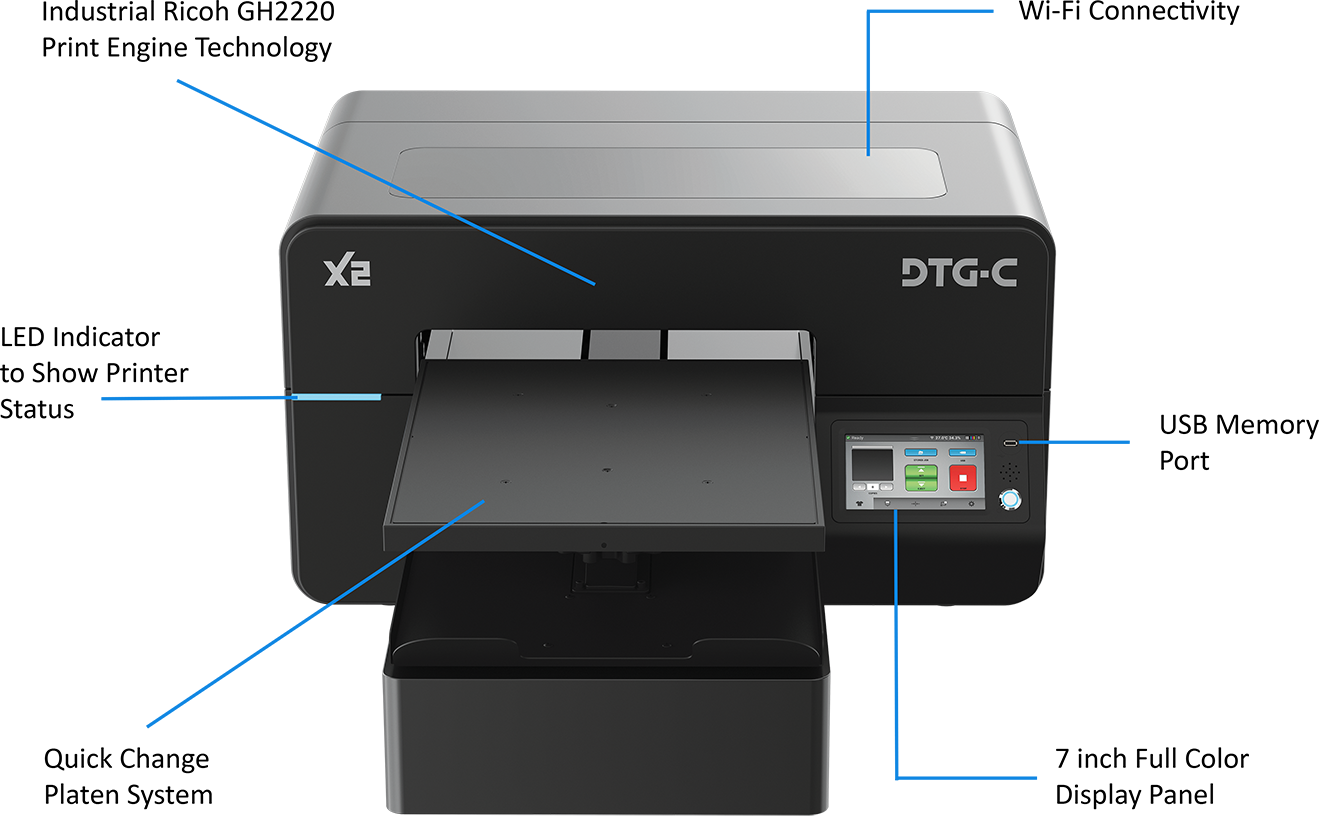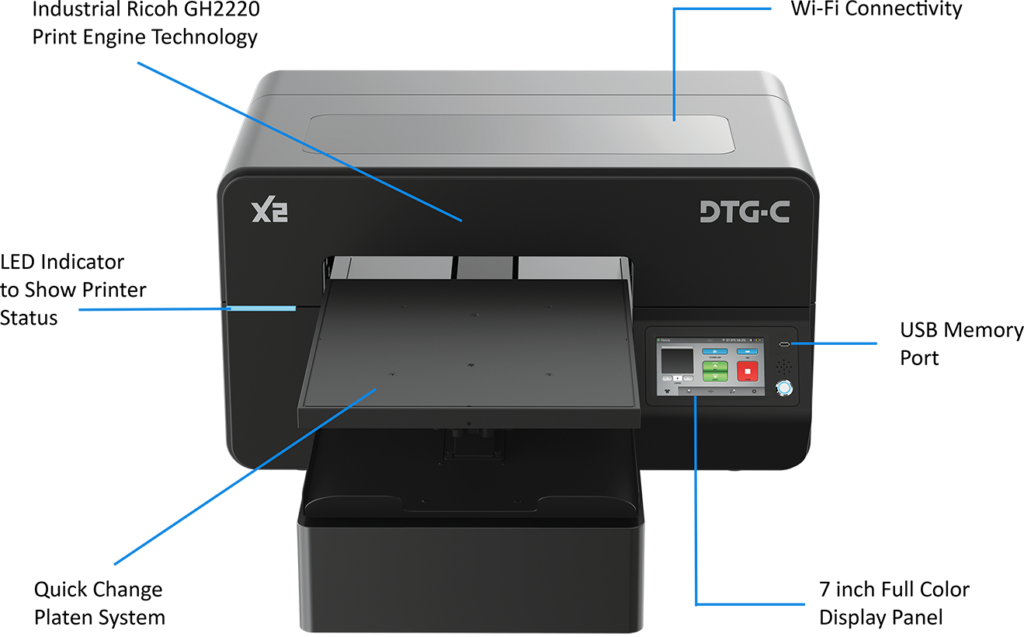 Exceptional Earning Potential & Fast Profits
See how you can earn more than $16,875 per month! The DTG-C X2 DTG printer gives you the ability to earn high profit margins on custom garments.
Profit Per Month Selling 100 Shirts
Profit Per Month Selling 1,250 Shirts
Request a FREE Custom ROI Estimate
Let one of our DTG printer experts review your business opportunity and develop a custom package quote and estimated ROI based on your specific details.
Experience the Future of Printing, Without Breaking the Bank
The X2 is the latest in digital garment printing technology, designed with the user in mind, offering wireless connectivity, audible alerts, and a status indicator light for easy monitoring. Built with rugged, industrial-strength steel construction, the X2 is a workhorse ready to handle even the most demanding jobs.
The X2 has undergone a complete overhaul, including the design of its internal airflow and the application of hydrophobic coatings on all electronics. This has improved overspray control and prevented fine ink particles from causing malfunctions with critical electronics. With its advanced features, ease of use, and affordability, the X2 represents the future of DTG printing technology, providing a comprehensive and seamless solution for start-ups as well as well-established businesses.
Get Optimal Results with the X2's User-Friendly Ink Technology
The X2 is pared with a specially formulated ink set that is designed to stay in a liquid form for longer, making it easier to maintain compared to other direct to garment printers. We've meticulously tested and refined the ink selected for the X2 to provide the best print results, ensuring a consistent white ink flow and reducing the need for rigorous white head cleaning. Not only is the X2's ink easy to maintain, it is also more forgiving than traditional inks.
The X2's ink formulation is carefully crafted to ensure a smooth printing experience, providing enhanced vibrancy and clarity in every print. The ink's forgiving nature means that even with fluctuations in temperature or time between prints, it will still deliver excellent results. Whether you're printing high-volume jobs or smaller projects, the X2's innovative ink formula is designed to deliver consistent and high-quality results every time.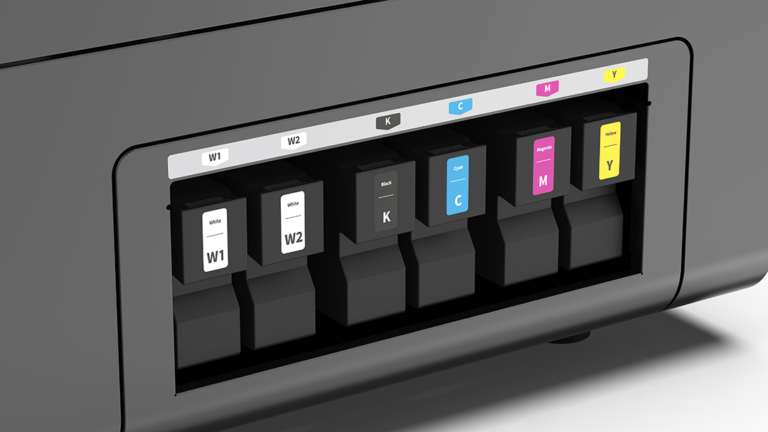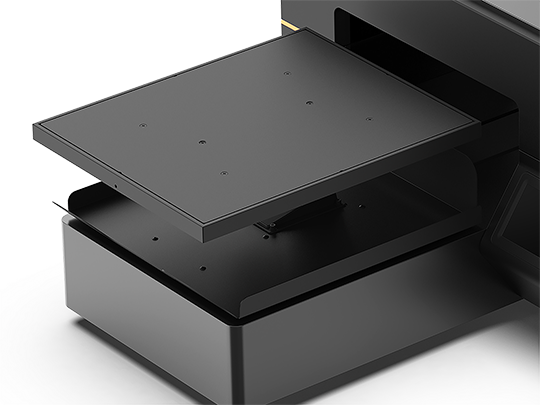 Effortless Platen Changes with Innovative Magnetic Snap System
The X2 features an innovative quick change platen system that allows for fast and effortless platen changes. With its unique magnetic snap-into-place operation, you can switch between platens in just seconds. Whether you need to print on small, medium, large, hat, sleeve, koozie, shoe, or sock, the X2's quick change platen system makes it easy to switch between different garment sizes and styles without sacrificing production time. This system is designed for maximum efficiency and ease of use, making it the perfect choice for busy printing operations.
Request a FREE Sample DTG Printed T-Shirt
Send us a request for more information today and we will send you product information and a FREE SAMPLE T-SHIRT printed on new DTG-C X2 DTG printer
Requirements
Printable Substrates – 100% cotton and high-cotton blends; 100% light poly, up to 50/50 dark poly, wood and canvas. Hats, shoes and other extended media options coming soon
Operating Environment – 59F/15C to 90F/32C, Humidity 45-80% RH, non-condensing humidifier recommended
Electrical Requirements – 100/120VAC 50-60Hz, 0.65A max, 70 watts
Curing Temperatures and Times – Heat Press (conveyor times vary) Light shirt (CMYK only): 356F/180C, 40 seconds; Dark shirt – 330F/165C, 90 seconds
Ink – Genuine DTG-C-approved direct to garment water-based pigmented CMYK and white inks
Pretreatment – DTG-C-approved pretreatment formulas. Use included HVLP Wagner power sprayer or automatic sprayer in a separate room from your printer.
Required Operating System – Windows 7/8/10, 32-bit or 64-bit
Specifications
Printable Area – Up to 16 x 19.6 inches
Print Head Technology – Ricoh piezo-electric drop-on-demand inkjet
Ink Chambers/Nozzles per Chamber – 4 Ricoh print heads 8 channels/192 nozzles per channel
Typical Print Speeds – (10″ x 8″ graphic, light garment)
   – Speed: 28 seconds
   – Fine: 42 seconds
Resolution Settings –
   – Speed: 600×600 dpi/4 pass
   – Fine: 600×600 dpi/8 pass
   – Superfine: 1200×1200 dpi/16 pass
Ink Delivery System – Advanced closed-loop delivery system; Auto ink circulation system for white channels
Table Height Adjustment – Precision manual table height adjustment up to 1.2″/3.0 cm
Maintenance Features – Precise ink monitoring, auto ink maintenance system, automated print head cleaning, power purge system to help fill and remove ink from system
Connectivity – Supports WiFi, USB drive and Ethernet
Dimensions – 18.9″H x 52.2″L x 33.9″W
Weight – 242.5 lbs (110 kg
Standard Table –

Small 10.5″ x 13″ / 26.6 x 33 cm
Medium 12.6″ x 18″ / 32 x 45.7 cm
Large 16″ x 19.6″ / 40.6 x 49.8 cm