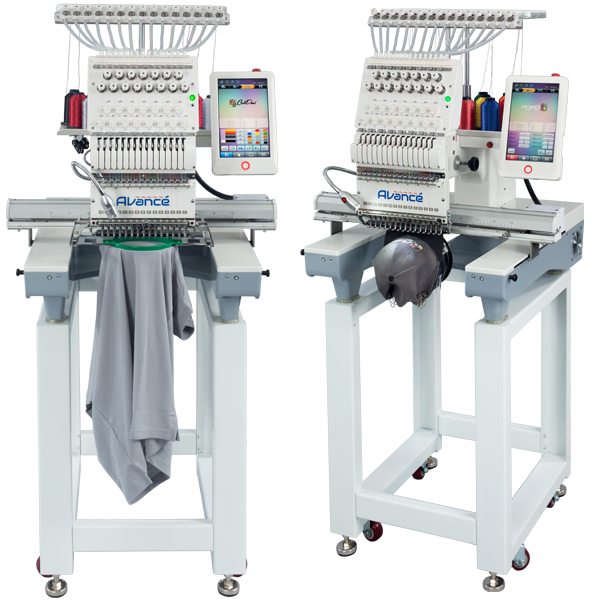 Introducing the Avancé 1201C Embroidery Machine
But while it's all of those things you've been waiting for it's also something that has the same high quality, same great support, and still has that incredibly new 10.1" touch screen control panel on the side.
This brand new 12 needle COMMERCIAL embroidery machine is perfect for embroidering on caps, flats, polos, jackets, pillows, bags.. even leather.
This single head machine features 12 needles, that big 10.1" touch screen and a great set of supplies and accessories to make sure you get up and running on Day One.
But the first thing you'll notice when you get your new Avancé 1201C is that it's been tested by running more than 300,000 stitches before it ever leaves the factory! It's one of the best-tested monogramming machines in the industry!
Fill out this form today and one of our commercial embroidery experts will contact you ASAP!