Epson 2270: DTG Printing Revolutionized
Experience the unmatched versatility of the Epson 2270 in garment printing. Designed to cater to the evolving demands of modern creators, this printer stands out with its ability to seamlessly transition between direct-to-garment (DTG) and DTFilm printing. Whether you're aiming to produce intricate designs on unconventional materials or achieve vibrant prints on classic fabrics, the Epson 2270 delivers with exceptional precision. Powered by the next-generation UltraChrome® DG2 Ink, it ensures consistently brilliant colors across diverse mediums. With the Epson 2270, embrace the freedom to create without boundaries.
Epson F2270 DTG+DTF Printer Features
Exceptional Earning Potential & Fast Profits
See how you can earn more than $16,875 per month! The Epson F2270 DTG+DTF printer gives you the ability to earn high profit margins on custom garments.
Profit Per Month Selling 100 Shirts
Profit Per Month Selling 1,250 Shirts
Request a FREE Custom ROI Estimate
Let one of our DTG printer experts review your business opportunity and develop a custom package quote and estimated ROI based on your specific details.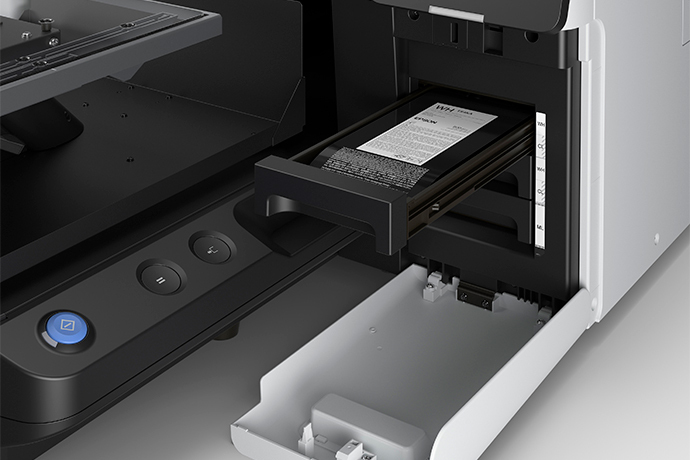 UltraChrome® DG2 Ink Meets Eco-Friendly Cartridge Design
Experience the brilliance of Epson's new UltraChrome® DG2 Ink, meticulously crafted to deliver prints with unparalleled vibrancy and clarity. Every hue pops, and every design stands out, ensuring creations are showcased in their best light.
Complementing this breakthrough in ink technology is Epson's innovative cartridge system. By optimizing the design, Epson has significantly reduced package waste, demonstrating a commitment to both quality and sustainability. Choosing Epson means not only embracing top-tier print quality but also benefiting from a system designed with the user's best interests in mind.
Request a FREE Sample DTG Printed T-Shirt
Send us a request for more information today and we will send you product information and a FREE SAMPLE T-SHIRT printed on new Epson SureColor F2100 DTG printer
Requirements
Printable Substrates – 100% cotton and high-cotton blends; up to 100% poly, wood and canvas. Hats, shoes and other extended media options coming soon
Operating Environment – 50 ˚ to 95 ˚F (10 ˚ to 35 ˚C), Operating: 20 – 80% (no condensation)
Electrical Requirements – AC 100-120 V, 50-60 Hz, Operating: Approx. 46 W or less, Standby: 30 W Sleep Mode: 7 W, Power Off: 0.3 W
Heat Press Times: Use more time for heavy coverage on large areas
White Only: 45 sec/6 PSI
Colour Only: 45 sec/6 PSI
White & Colour: 75 sec/6 PSI
Heat Press Temperature: Heat Press Temp: 338°F/170°C 
Heat Conveyer Times: White & Color: 4.5 to 5.0 min White Only: 3.5 to 4.5 min 
Heat Conveyer Temperature: Heat Conveyer Temp: 320°F/160°C 
Ink – Genuine UltraChrome DG2  water-based pigmented CMYK and white inks
Required Operating System – Windows 8.1 (64-bit) or later,
macOS 10.12 or later
Specifications
Maximum Print Area:
Maximum Printing Area 16" x 20" (Optional Large Platen)
Supported File Formats:
JPG and BMP
Tiff and PNG recommended for support of transparency
Printing Technology:


PrecisionCore MicroTFP printhead featuring Nozzle Verification Technology and variable-sized droplet control

Maximum Print Resolution:
Up to 1200×1200 dpi for White Ink
Up to 1440×720 dpi for Color Ink
Nozzle Configuration:
400 nozzles x 8; 6 ink cartridge bays; 1 cleaning cartridge bay