---
DTG Connection, LLC. expands pretreat product line to include new SK Pretreat for light garments and PTX Pretreat machine.
Fountain Valley, CA. April 13, 2022 – Today, DTG Connection, LLC (DTG-C). announced the release of two new products to help customers with the pretreatment process.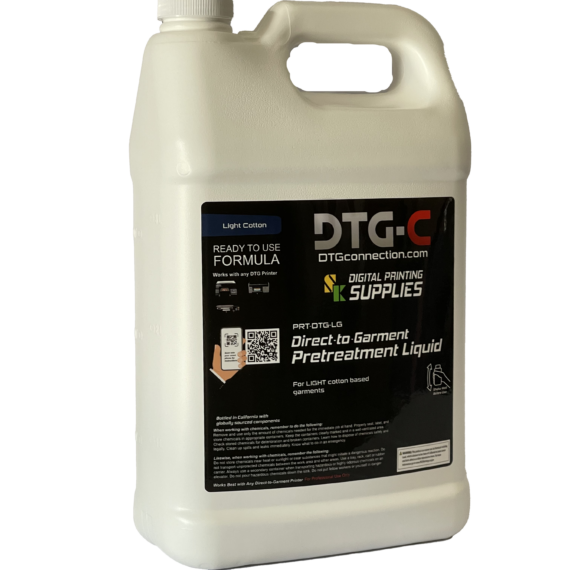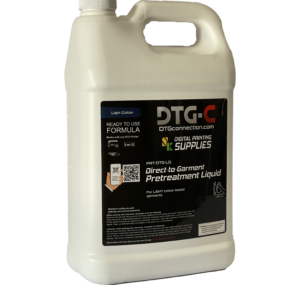 SK Pretreat for Light Cotton Garments – Building on the success of the SK Pretreat for Dark Garments released in 2020, DTG-C worked with SK Screen Printing Supplies again to add the light cotton formula to the product line up. Available for purchase at https://dtgconnection.com/store, SK Pretreat products are designed to work with all water based direct-to-garment (DTG) printers including DTG-C, RICOH, Brother and Epson.
DTG-C PTX Pretreatment Machine – All printer packages sold with DTG-C come with a hand sprayer for applying pretreatment fluid. For many customers' print shops this method will meet their needs. However, for higher volume printers or customers with more enclosed environments, it is helpful to have a dedicated, enclosed machine for applying pretreat to garments. To serve these customers better, DTG-C has added the PTX Pretreat Machine to their product offerings.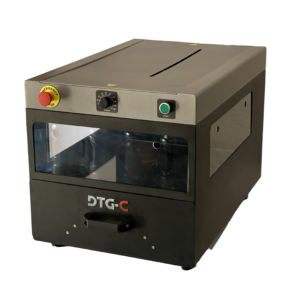 The PTX has a switchable, 2 bottle reservoir so you can have light garment pretreat in one bottle and dark in the other. It also features a 19 x 15.5" platen for treating a large print area and the platen rotates to make loading from any angle fast and easy.
Paul Crocker, DTG Connection Vice President of Marketing said, "We are excited to expand our line of pretreatment products after receiving such positive feedback on the SK Pretreatment for Dark Cotton. Adding the light garment formula will allow customers to make their light garments more vibrant and improve wash fastness."
To encourage customers to try the new SK Pretreat, DTG Connection is offering a FREE 32 oz sample at https://dtgconnection.com/tryskpretreat/.
Contacts
Karl Tipre – kt@dtgconnection.com
Adam Tipre – atipre@dtgconnection.com
Paul Crocker – pcrocker@dtgconnection.com
For product related inquires, please contact info@dtgconnection.com or request information at https://dtgconnection.com/request-information.
---
About DTG Connection
DTG Connection (DTG-C) is a California LLC established in 2020 by a leadership team with deep roots in the DTG industry. DTG-C aims to change the traditional focus of DTG sales from equipment and ink, to a customer centric approach, while maximizing value. DTG Connection's customers will enjoy access to the industry's leading DTG experts, and many top-level industry partners. DTG Connection is headquartered in Fountain Valley, California and can be reached at dtgconnection.com and 888-833-4484.