---
DTG Connection, LLC. launches the X2 DTG Printer with DTF capabilities, offering unrivaled reliability and ease of use.
Fountain Valley, CA. March 14, 2023 – Today, DTG Connection, LLC. (DTG-C) unveiled the X2 DTG Printer, the latest addition to its family of Direct-to-Garment (DTG) printers. The X2 is built on years of customer feedback and analysis of previous models with 1000s of hours of research and development focused on making it the most reliable and easy to use printer on the market.mers with the pretreatment process.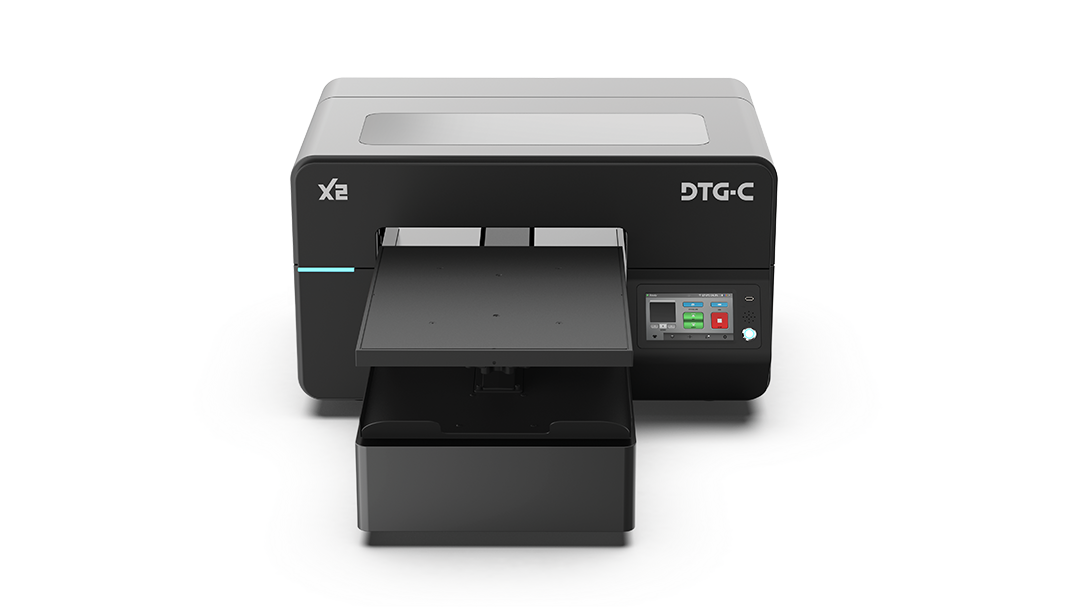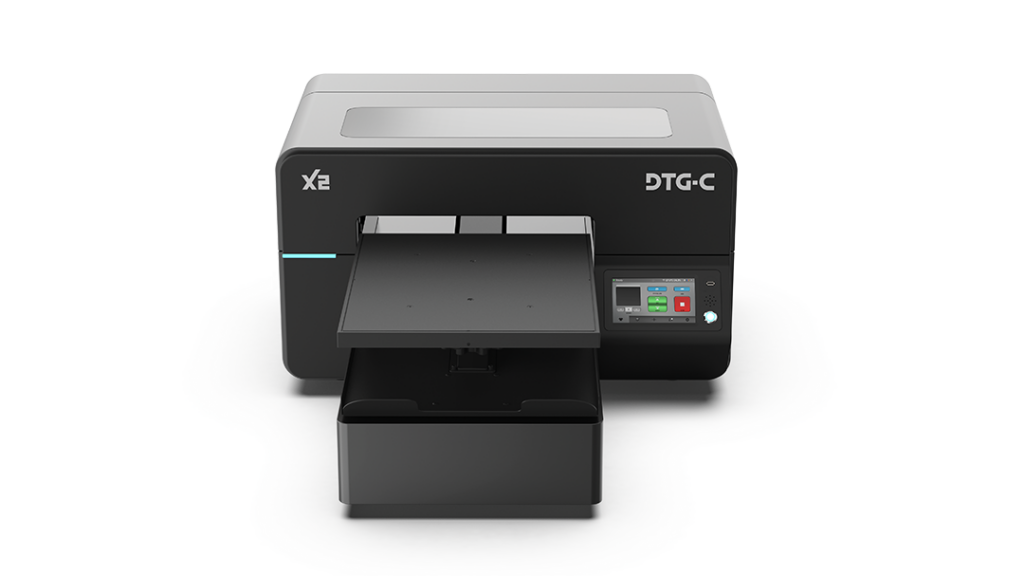 "At DTG Connection, our goal is to provide the most reliable and easy to use printers on the market," said Karl Tipre, DTG-C Founder. "The X2 embodies this mission with the addition of many improvements, such as wireless connectivity, a huge 7-inch touch screen interface, and updates to simplify and reduce required maintenance. It simply works when you need it."
"We've also made significant technical improvements to the X2 printer by protecting the critical electronics with a new hydrophobic coating, adding multiple fuses to critical electronics boards and rerouting internal airflow to name just a few," said Adam Tipre, DTG-C Co-Founder. "These changes virtually eliminate the potential for electrical malfunctions, making the X2 the most reliable and durable DTG printer in its class."
The X2 DTG Printer offers retail-ready prints, a range of platen sizes, simple push of the button switch to DTF and a user-friendly interface, making it the perfect solution for custom garment printing businesses of all sizes. We are already taking orders for the X2 with shipments to customers starting later this month.
To learn more about the new products, visit  https://dtgconnection.com/
Press Kit is available at https://dtgconnection.com/x2-press-kit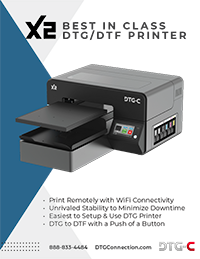 Contacts
Karl Tipre – kt@dtgconnection.com
Adam Tipre – atipre@dtgconnection.com
Paul Crocker – pcrocker@admin
For product related inquiries, please contact info@dtgconnection.com or request information at https://dtgconnection.com/request-information.
---
About DTG Connection
DTG Connection (DTG-C) is a California LLC established in 2020 by a leadership team with deep roots in the DTG industry. DTG-C aims to change the traditional focus of DTG sales from equipment and ink, to a customer centric approach, while maximizing value. DTG Connection's customers will enjoy access to the industry's leading DTG experts, and many top-level industry partners. DTG Connection is headquartered in Fountain Valley, California and can be reached at DTGConnection.com and 888-833-4484.