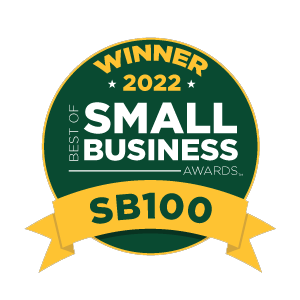 Update: DTG Connection named a 2022 Best of 2022 Small Business Award Winner!
Vote for DTG-C in the Best of Small Business Awards
Earlier this week you voted for your government representatives but did you know you can still vote for your favorite DTG company? The polls have now opened for the Best of Small Business Awards.  DTG Connection is excited to be nominated this year to join the SB100 list!  You can help us earn our spot on this list by putting in your vote for DTG-C.
Vote Early, Vote Often!  |  Polls close December 9, 2022 11:59 PM, EST
Here's how to place your vote:
Register your email address and set a password
Activate your account by clicking a link they will send you in email
Return to https://thebestofsmallbusinessawards.awardsplatform.com and log in
Search "DTG"
Scroll down to the DTG-C logo and click the heart to place your vote
Share with your friends and ask them to do the same.