Did you know that you can use your Epson F2100 DTG printer or the DTG-C Model X to print direct-to-film sheets? It's actually easier than you might think without modifying your machine with this simple hack.  Watch the video below to see how we do it. But before we show you how, you might ask why you'd want to use a DTG printer for DTF.  Here are just a few reasons DTG owners have started adding DTF to their arsenal of services:
No pretreatment required. Even when using white ink!
Use less ink with same results.
Same print resolution, feel and wash fastness as DTG.
Print designs in advance, then simply heat press on garment when ordered.
Expanded materials options.  DTF film can be applied to poly, rayon and other surfaces that are not typically compatible with DTG prints.
These are just a few of the reasons to try out DTF for yourself.  Don't get us wrong, DTG is still a bit faster and cleaner process, but now you can choose which process fits the job without buying more equipment!
Now let's look at how it's done.
DTF Supplies for the DTG-C Model X Printer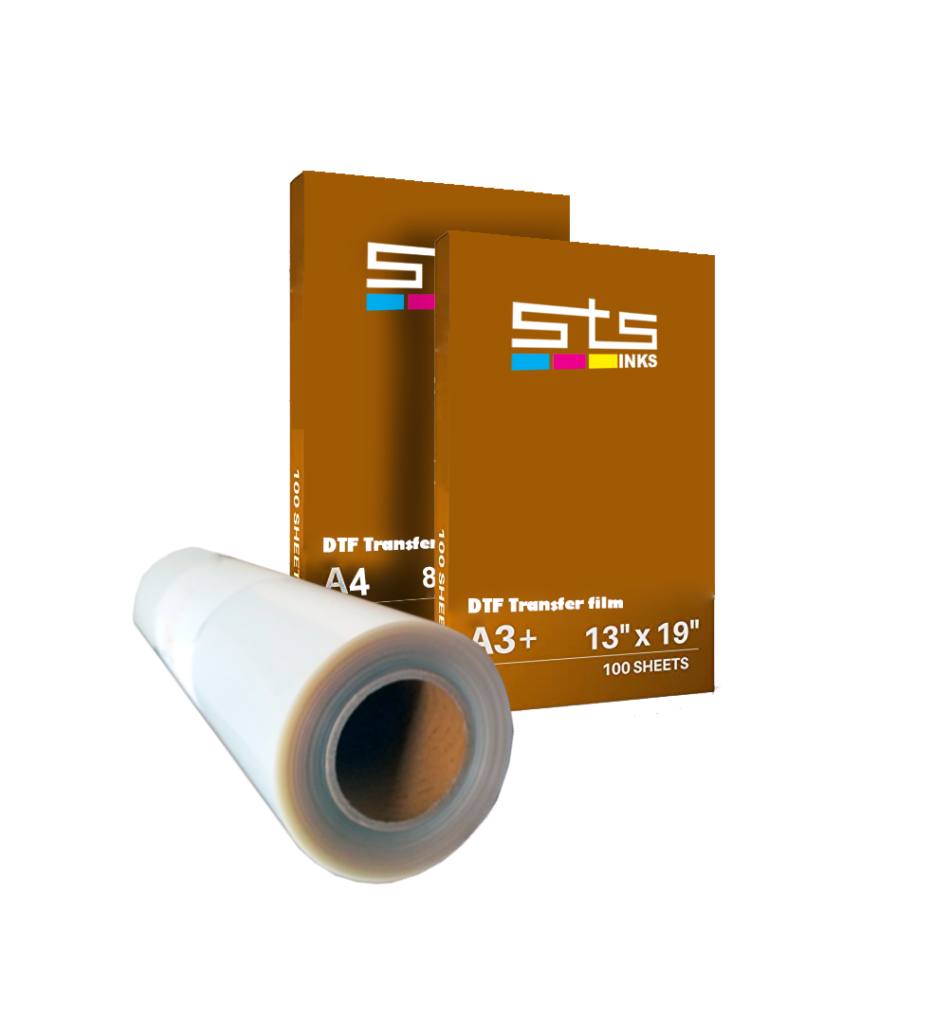 If you want to get started printing DTF on your Model X, you just need a couple supplies.  Head over to the DTG Connection store to pick up some transfer sheets and white powder. We even have a FREE sample kit so you can try it out.
Steps to print DTF using an Epson F2100
Total Time Needed:

10 minutes
Required Tools:
- PC with Graphics Program (PhotoShop, Corel, etc.)
- Epson Garment Creator software
- Heat Press or Curing Oven
Steps to Set Up DTF Graphic File
Step 1 : Set DTF Film on Printer Table
Place a single sheet of DTF film directly on the printer table as you typically would place a garment. You'll want the matte finished side facing up. This is where the ink will be applied.
Step 2 : Flip Image in RIP Software
Import the graphic into your Epson Garment Creator software and flip the image under the layout settings. This will give you a mirror image of the graphic.
Step 3 : RIP Color Only Print File
Go to your print settings and select light color t-shirt. Change your print quality from level 2 to level 3. Then hit print for this initial pass of color on the film. Do NOT move the paper after this pass. We will be laying down the white ink on top of the CMYK. (This opposite of normal DTG printing)
Step 4 : Set up the White Ink Pass
Once the color has printed on the sheet, go back to your software and change the preset to "Dark Color T-shirt (White)." Then hit print again.
Step 5 : Apply White Powder
Remove the sheet from the printer (be careful of wet ink) and sprinkle DTF powder over the printed surface. Be sure to cover all ink surfaces and then shake off any excess powder. Excess powder can be saved and re-used for your next print.
Step 6 : Cure Ink and Transfer Sheet
Place the printed DTF transfer sheet on a heat press with ink facing up. Hover your heat press platen over the sheet for 2 minutes at 350 degrees to fully cure the ink. Do NOT fully clamp down the heat press. After the 2 minutes, you now have a ready-to-use DTF transfer sheet. You can choose to apply to garment right away or you can save the sheets for later when the customer places an order.
Step 7 : Press Transfer Paper Onto Garment
Now you are ready to apply the graphic to the garment. Simply load the garment into the heat press and position the paper in the desired location, ink side down/shinny side up. Cover with craft paper and press the garment for 30 seconds at 350 degrees.
After the garment is pressed, allow the paper to cool. Once cooled, you can peel the paper from the garment to reveal the final product!